Doing Smokin' Keith Proud...
Let's hear it for Blake Hamilton,
going 7 innings w/ only one run
and beating Penn, all with Smokin' Keith in attendence.
All my favorite memories of SMH baseball involve Smokin' K, like when he would eat all the brownies, steal our seeds, stand behind the plate and smoke while I was catching, getting into fights with the oposing tream's coach, and hitting Kasey Walker with a baseball when he was trying to shoot us flys with the JUGS machine.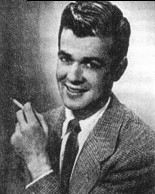 Not really Smokin' K, but according to Google image search, the only Keith Hamiton is this big black guy with dreads.
-ed